There were no results found.
There were no results found.
Patrizio Urciuoli, CFA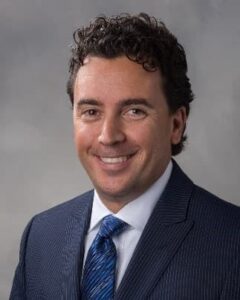 Patrizio Urciuoli joined Liberty Mutual Investments in 2006. He has held various roles across the organization and is currently the Head of Strategy & Asset Allocation (SAA), Chair of the Sustainable Investment Steering Committee and a member of the LMI Executive Team.
As Head of SAA, Patrizio is responsible for ensuring that Liberty Mutual Investment's (LMI) investing activities collectively maximize long term risk adjusted total returns, fully leveraging Liberty Mutual's competitive advantages while optimizing for Liberty's unique constraints. He partners with the Chief Investment Officer to set portfolio strategy and asset allocation for the $95bn general account.
His team is accountable for designing and implementing an investment process integrating macro trends, a cross-asset lens, and the unique complexities and needs of the insurance business. His organization directly manages public equity, asset allocation overlay portfolio and oversees the asset allocation and relationship management of all affiliated international entities in addition to the LMG's pension plan. Patrizio is also responsible for leading initiatives that impact investment business strategy across the broader Enterprise, such as Environmental, Social, and Corporate Governance integration, capital allocation, M&A and industry intelligence.
Patrizio has been a faculty member and lecturer at Boston University since 2006.
As a volunteer with Big Brothers Big Sisters of America, Springwell, Inc., and Meals on Wheels America, Patrizio is passionate about community service.
Patrizio has a degree in Statistics, Actuarial and Financial Science from Rome University La Sapienza, and a Master of Science degree in actuarial science with mathematical finance concentration from Boston University. He holds a CFA designation and is a Fully Qualified Actuary of the "Ordine Nazionale Degli Attuari" ISOA