There were no results found.
There were no results found.
Pravin Raveendran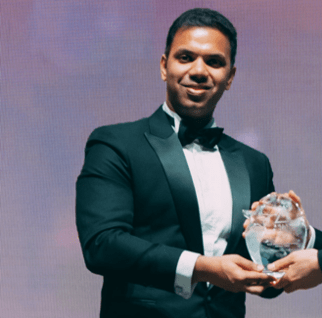 Pravin is the Chief Executive Officer of AssetOwner.CO, an innovative social platform launched with the support of asset owner investment professionals globally. The platform bridges the gap between like-minded asset owners, to make them well-informed capital allocators. Before starting AssetOwner.CO, Pravin held various senior level positions, including that of Chief Strategy Officer at the Mizuho Bank hedge fund data & research subsidiary, Eurekahedge. His strategic introduction of new business lines enabled the company to consistently beat revenue estimates for 2016, 2017 and 2018. In this regard, he also received Honorable Mention Award for Business Promotion Initiatives from the CEO of Mizuho Bank for his contributions.
Pravin's career spans roles worldwide, including Dubai, Singapore, and New York where he built teams and grew businesses. He has also actively supported and advised various startups, particularly with their GTM strategy. Additionally, he has fiercely supported improving connectivity between asset owners of all types globally and has successfully launched various initiatives during the past 10 years.
Pravin is also tech savvy and holds a BE Hons. Computing Degree from Staffordshire University UK.