There were no results found.
There were no results found.
Rini Banerjee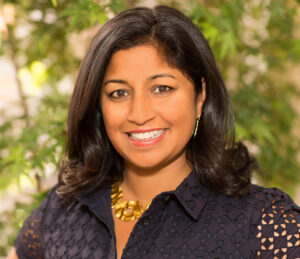 Rini Banerjee has two decades of experience in philanthropy. An Integrated Capital Fellow at RSF Social Finance, she has served as Executive Director at Foundation for a Just Society, Program Officer at the Overbrook Foundation, and Program Director at the New York Women's Foundation. She is a trustee of the Mertz Gilmore Foundation and Board member of Funders for Reproductive Equity, and has co-created or served on groups including the NYC-based Asian Women's Giving Circle, Philanthropy Advancing Women's Human Rights, the Groundswell Fund, and the Funders' Collaborative on Youth Organizing. She was a past Board Chair of Asian Americans/Pacific Islanders in Philanthropy (AAPIP) and past Board member of South Asian Youth Action (SAYA!). She holds a master's degree in international affairs from Columbia University and a BSc in finance from NYU's Stern School of Business.