There were no results found.
There were no results found.
Ronald Temple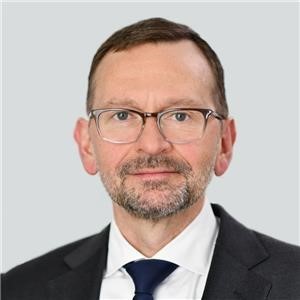 Ronald Temple is the Chief Market Strategist for Lazard's Financial Advisory and Asset Management businesses. In this role, Ron provides macroeconomic and market perspectives to Lazard's investment teams on a firmwide basis and works closely with Lazard's Geopolitical Advisory group to assess economic and market implications of key geopolitical issues globally. Ron also advises clients of Lazard's Asset Management businesses regarding macroeconomic and market considerations that are important to achieving their objectives. Previously, Ron was the Head of US Equity and Co-Head of Multi-Asset Investing for Lazard Asset Management. In this role, Ron was responsible for overseeing the firm's US equity strategies, Multi-Asset investing, as well as several global equity strategies. He was also a Portfolio Manager/Analyst on various US and global equity teams. Ron joined Lazard in 2001 as an equity analyst with ten years of global experience including fixed-income derivative trading, risk management, corporate finance and corporate strategy in roles at Deutsche Bank AG, Bank of America NT & SA, and Fleet Financial Group in London, New York, Singapore, San Francisco, and Boston. Ron has an MPP from Harvard University and graduated magna cum laude with a BA in Economics & Public Policy from Duke University. He is a member of the Council on Foreign Relations, the Economic Club of New York, the CFA Society New York, is the chair of Duke University's Graduate School Board of Visitors.