There were no results found.
There were no results found.
Samantha McLemore, CFA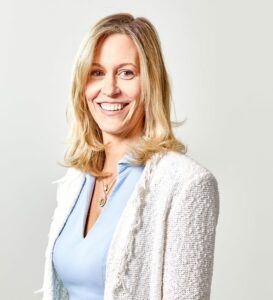 Samantha McLemore has been actively involved in markets for over two decades.  Investing side-by-side with famed value investor Bill Miller for over 20 years, Samantha has experience managing through significant market cycles and sentiment shifts.  Samantha launched Patient Capital Management, LLC in 2020 where she serves as Chief Investment Officer and Portfolio Manager for Patient Partners LP. In the spring of 2023, Patient Capital will acquire Miller Value Partner's Opportunity Equity strategy, a multi-billion dollar strategy across a mutual fund and separate accounts. Samantha has co-managed Opportunity Equity with Bill Miller at Miller Value Partners and took sole management responsibilities in 2023.  Samantha started her career as an analyst at Legg Mason Capital Management. In 2019, 2020 and 2021 Samantha received Sauren Gold medals for excellent Fund management. In 2017, she was named one of Baltimore's 40 Under 40. Samantha has been featured in The New York Times, The Wall Street Journal, Bloomberg, Barron's and others. Samantha has spoken at conferences by Columbia University, the CFA Society New York and 100 Women in Finance. She received her CFA designation in 2005 and graduated magna cum laude from Washington & Lee University.  Samantha is Chair of the Board of Improving Education, a nonprofit focused on early childhood literacy, a member of the Board for the Next Generation Investing Event, which raises money for a number of Baltimore educational institutions, and member of the Board of Trustees at Washington & Lee University.