There were no results found.
There were no results found.
Sammy Suzuki, CFA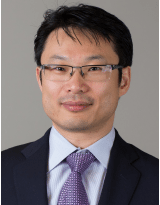 Sammy Suzuki, CFA, is Portfolio Manager of Strategic Core Equities at AllianceBernstein (AB). He has been managing the Emerging Markets Strategic Core portfolio since its inception in July 2012 and the Global, International and US portfolios since 2015. The Strategic Core platform that he co-founded has grown to over $5B in assets. Sammy has managed portfolios for over 13 years and emerging-markets portfolios for a decade. From 2010 to 2012 he also held the role of director of Fundamental Value Research at AB, where he managed 50 fundamental analysts globally.
Prior to managing portfolios, Sammy spent a decade as a research analyst. He joined AB in 1994 as a research associate covering the capital equipment industry, and then became an analyst covering the technology industry. From 1998 to 2004 Sammy served as senior research analyst for the global automotive industry. Before joining AB, he was a consultant at Bain & Company.
Sammy holds a BS in materials science and engineering and a BS in finance from the University of Pennsylvania. He is a CFA charterholder.