There were no results found.
There were no results found.
Sandy Kapoor, CISSP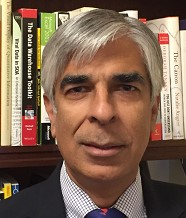 Sandy Kapoor (CISSP), is a Senior Cyber Security & Technology leader in the Financial Services sector with 25 years of experience leading teams of 25 to 350 engineers.  With 20+ years of experience as a CTO and Security team lead at Mizuho Securities USA, Inc. and currently as the CISO at FlexTrade Systems, he brings a unique perspective to the current security landscape both from an execution perspective, and from the governance and risk management angle. 
Throughout his career, Sandy has demonstrated the ability to enable business priorities, and still maintain the need to protect critical assets through building a strong cyber security capability, discipline, and culture. Sandy has a deep understanding of cyber threats and the evolving information security landscape.  He has successfully designed and executed robust security frameworks such as NIST and CIS, using a risk-based approach to ensure that the systems sensitive data are secured. Sandy's expertise spans across various domains, including network security, application security, cloud security, and incident response. 
Sandy's commitment to continuous learning is evident in his CISSP certification and recent SANs Cloud Security and Purple Teaming certificates at the SAN's institute. Outside of his professional endeavors, Sandy actively contributes to the cybersecurity community by participating in industry conferences and mentoring the next generation of cyber security leaders.