There were no results found.
There were no results found.
Sara E. Murphy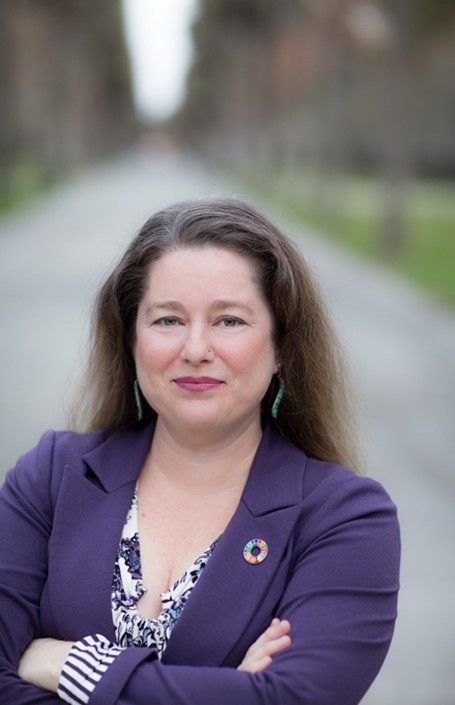 Sara brings 25 years' experience in sustainable investment, systems-level investment, corporate responsibility and governance, environmental and social advocacy, and related research and strategy across three continents.
Sara joined The Shareholder Commons (TSC) in 2021 as the Chief Strategy Officer. TSC is a non-profit organization that addresses social and environmental issues from the perspective of shareholders who diversify their investments to optimize risk and return. TSC addresses the divergence that often emerges between a company's interest in maximizing its cash flows over the long term and its shareholders' interests in optimizing overall market returns.
TSC believes that in a free-market system, investors must establish universally applicable minimum standards for portfolio companies, so as to preserve essential social and environmental systems that undergird diversified investment portfolios. TSC promotes system stewardship through four interrelated initiatives: public advocacy, engaging investors, policies, and litigation.
Sara began her career working for NGOs in the international development and disaster response fields. In 2001, she transitioned into Sustainable and Responsible Investment (SRI) research for the Investor Responsibility Research Center (IRRC), where she specialized in bioengineering and defense contracting research. After leaving IRRC, Sara spent several years at The Cadmus Group, an environmental consultancy.
In 2005, Sara moved to Frankfurt, Germany to work as a Senior Sustainability Analyst for Fortis Investments' SRI fund management team. Fortis Investments was acquired by BNP Paribas Asset Management during Sara's tenure, and she continued as Senior Sustainability analyst for BNP-AM.
Sara transitioned back to Washington, DC in 2011, where she launched her independent consultancy on sustainable investing and corporate responsibility. She worked with a broad range of clients including Calvert Investments, Sustainable Investments Institute, Weinberg Center for Corporate Governance, 50/50 Climate Project (now Majority Action), GreenBiz, and Responsible Investor.
Sara holds a Bachelor of Arts degree from the University of Virginia in French and Spanish, and a Master of Arts degree from George Mason University in Economics. Sara grew up in Asia and sub-Saharan Africa, which fundamentally shaped her understanding of the business world's long reach and influence.