There were no results found.
There were no results found.
Sarah Lowe, CPA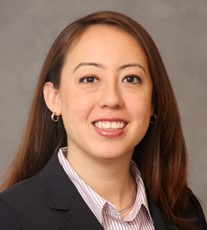 Sarah Lowe, CPA is a Deputy Chief Accountant in the Division of Corporation Finance's Office of Chief Accountant. As Deputy Chief Accountant, she is responsible for managing a team of highly technical and experienced accountants that provide guidance on financial reporting policies and practices to the Division.
Prior to joining the Securities and Exchange Commission staff in 2021, Ms. Lowe was an audit senior manager at KPMG LLP on rotation in their Department of Professional Practice in New York. Prior to this role, she served clients primarily within trade and services industries. From 2012-2015 she focused on global audit projects, completing rotations in the firm's International Standards Group in London and in their Global Solutions Group in New Jersey. Ms. Lowe is a graduate of Michigan State University and she is a Certified Public Accountant in the state of New York.