There were no results found.
There were no results found.
Sophia Tsai, CFA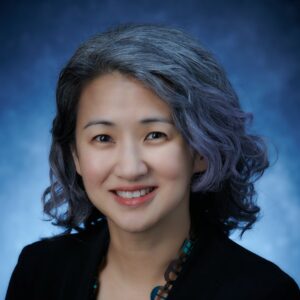 Sophia Tsai, CFA is Managing Director at Trinity Church Wall Street, a $7 billion endowment that invests globally.  Sophia has more than twenty-eight years of experience in asset allocation and manager selection across alternative and traditional asset classes, and direct and fund investing in North America and Asia.
Prior to joining Trinity Wall Street in 2017, Sophia was Managing Director and Co-Head of Hedge Funds at State Street Global Advisors.  She co-led the hedge fund program and was also responsible for private equity direct investments, co-investments and fund investments for GE Pension.  Sophia joined State Street in 2016 through its acquisition of GE Asset Management.  At GE, Sophia was based in the US more recently for eleven years, and also held several roles in Asia during 1995 to 2005 at three GE Capital divisions including GE Equity, GE Capital Asia Pacific's M&A Group and GE Capital Finance.
Sophia holds an MBA from the Kellogg School of Management and the University of Science and Technology in Hong Kong.  She also received a BBA in Accounting from the Chinese University of Hong Kong.  Sophia is a CFA charterholder.