There were no results found.
There were no results found.
Steve DeAngelis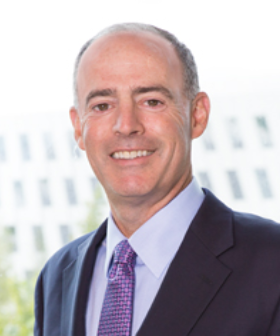 Steve DeAngelis joined PPB Capital Partners' Board of Managers in 2022. He most recently served as Chief Revenue Officer at Orion Advisor Solutions, an industry leading financial technology firm where he was part of the firm's Executive Committee and responsible for all sales and revenue generation activities.
Prior to Orion, he was Executive Vice President and Head of Distribution at FS Investments. Steve served on the firm's Executive Committee and as President of FS Investment Solutions, FS Investments' wholly owned broker-dealer subsidiary.
Before FS Investments, Steve had over 20 years of experience in financial services, both as a sales leader and business builder. As Managing Director, Head of U.S. Advisor Solutions Group at Goldman Sachs Asset Management, he led distribution of all products and services to registered investment advisors, regional and national wirehouses, and independent broker-dealers. He was also responsible for managing home office relationships, on both the distribution and platform research sides. Prior to Goldman Sachs, he co-founded and served as President of ADVISORport, Inc., the industry's first web-based platform for delivering customized managed account services to broker-dealers, banks and third-party RIAs. He also held several senior positions at Delaware Capital Management after starting his career at Brinker Capital, Inc.
Steve is currently an Executive in Residence faculty member at the Villanova School of Business and has also served as an adjunct professor at Drexel University. He has taught at both the undergrad and graduate school levels.
He earned a BS in Business Administration from Villanova University and an MBA from Duke University's Fuqua School of Business