There were no results found.
There were no results found.
Teddy Kahn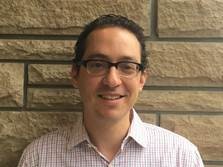 Teddy Kahn joined S&P Global Market Intelligence in 2006. He is a Vice President leading the investment management segment across S&P Global Market Intelligence. In this role, he is responsible for product strategy and market development for our fundamental and quantitative investment management products including the S&P Capital IQ desktop, data feeds and ClariFI. Teddy also looks after the commercialization of S&P's leading AI/Machine learning solutions power by Kensho. Prior to this role, Teddy managed our suite of fundamental data offerings within the Data Management Solutions business, while also leading all new business development for that segment. Teddy first started at Market Intelligence within the Content organization managing the CIQ and Compustat datasets, focusing on developing the data collection and standardization processes.
Prior to joining Market Intelligence, Mr. Kahn was an analyst at Sonenshine Partners, a boutique M&A Advisory firm, where he focused on mid-market M&A in the healthcare and technology space.