There were no results found.
There were no results found.
Tim Baker, CFA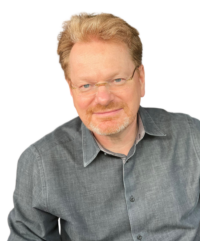 Tim Baker, CFA, is a seasoned entrepreneur and intrapreneur with a history of success in financial, data, and fintech markets. Currently, he is the Managing Director at Expero Inc, a software consultancy advising banks and asset managers on technology strategy and product implementation, and the founder of Blue-Sky Thinking, advising on technology strategy and corporate innovation. Previously, he was Head of IEX Cloud at IEX Group, where he significantly grew revenue in 18 months.
Before that, Tim spent nearly a decade at Refinitiv, previously the Financial & Risk Division of Thomson Reuters, where latterly he founded and led Refinitiv Labs. He established a global team of engineers, designers, and data scientists applying emerging technologies to transform the business and deliver new products and services. He also held global leadership roles in content strategy & innovation, and partnerships and innovation, pioneering areas such as blockchain, AI/ML, graph and entity analytics, crowdfunding, and peer-to-peer lending.
Tim also held various leadership roles at UBS Investment Bank, developed research products and standardized financial models at Bursamex SA de CV, assisted with the restructuring of Meyer International plc, and worked in treasury and financial engineering at Rolls-Royce plc. With expertise in AI/ML, big data, blockchain, and financial engineering, Tim has a passion for transforming businesses, delivering new products, and navigating the complexities of technology and innovation. Tim Baker is a CFA Charterholder since 1998.