There were no results found.
There were no results found.
Timothy McEnery, CFA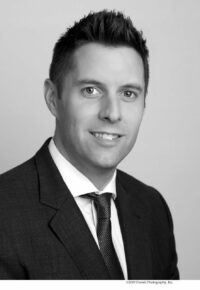 Mr. McEnery is primarily responsible for providing a broad range of investment consulting services to clients to help them in reaching their long-term investment objectives. He has extensive experience partnering with a wide range of institutional investors on every aspect of the investment process, from policy-level decisions to exploring new and innovative investment strategies. He has been a key contributor to special projects that cross multiple asset classes related to portfolio design and investment strategy. Mr. McEnery is a shareholder of the firm and member of the Verus Investment Committee.
Prior to joining Verus, Mr. McEnery spent 15 years with Aon (formally Ennis Knupp& Associates) in Chicago, where he served as the primary consultant to several of the firm's discretionary (OCIO) and non-discretionary client relationships. He worked with institutional investors of varying size and complexity whose assets ranged from $100 million to $95 billion and primarily consisted of non-profit institutions including endowments, foundations and faith-based organizations. Mr. McEnery served as the lead consultant to several of the firm's higher education retainer and project clients, which included some of the Top20 private university endowments in the U.S. In addition to his work with clients, Mr. McEnery served as a member of Aon's Non-Profit Leadership Team and led a team of senior professionals in Chicago and Philadelphia. He frequently serves as a guest speaker at industry conferences and CIO roundtables presenting on a wide range of investment topics.
Mr. McEnery is a CFA Charterholder (Chartered Financial Analyst) and a member of the CFA Institute and the CFA Society of Chicago. He has a Bachelor of Science degree (BS) in Finance from Eastern Illinois University. Mr. McEnery recently served as a member of the Emerging Leaders Board at Misericordia, a residential facility in Chicago that serves over 600 adults and children with developmental disabilities.