There were no results found.
There were no results found.
Vijay Saraswat, PhD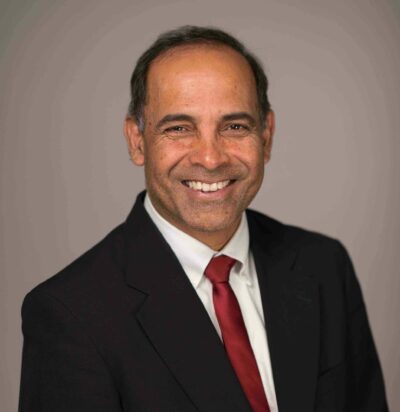 Vijay Saraswat is head of Data and Insights in the Quantitative Research and Investments division at Fidelity Investments. Fidelity Investments is a leading provider of investment management, retirement planning, portfolio guidance, brokerage, benefits outsourcing, and other financial products and services to institutions, financial intermediaries, and individuals.
In this role, Dr. Saraswat is a senior leader of the Quantitative Research and Investments team, responsible for harnessing Fidelity's proprietary and alternative data, deep fundamental expertise, and strong quantitative capabilities to continue to drive growth for the firm across our equity, fixed income, and multi-asset class strategies. In addition, he leads the Gen AI team, focused on building an LLM-first knowledge stack for the investment professional.
Dr. Saraswat founded a company, Language Machines Corporation, that is developing Gen AI for entertainment, media, and sports. He worked at Goldman Sachs where his teams focused on natural language understanding, knowledge extraction, representation, and reasoning. In 2021 his teams fielded what may have been the first LLM application on Wall Street, high-quality data extraction from loan documents, built on the seminal (T5-based) LLM, T0++.
He has been a Member of the Research Staff at Xerox PARC, a Technology Consultant at AT&T Research, and a Distinguished Research Staff Member and Chief Scientist at IBM TJ Watson Research Center. His research interests span Computer Science, across AI, logic and programming systems. Dr. Saraswat is particularly known for his work on concurrent constraint programming, on "glue semantics" in natural language, and on the X10 programming language for high performance computation.
Dr. Saraswat earned his Bachelor of Engineering degree in Electrical Engineering from IIT Kanpur, and his PhD in Computer Science from Carnegie-Mellon University.