There were no results found.
There were no results found.
Wendy Pan, CFA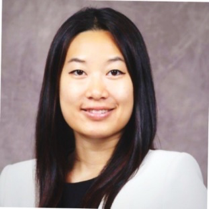 Wendy Pan is a Director at Segal Marco Advisors Private Investments team, based in New York. As a part of the role, she sources investment opportunities across private equity, real estate and infrastructure sectors and conducts due diligence of managers. Prior to joining Segal Marco, Wendy was a Vice President at the Chief Investment Office of Bank of America Merrill Lynch, mainly focused on ESG and impact investing manager due diligence. Some of her prior research focuses were: greenfield infrastructure, impact private equity, quantitative ESG solutions and affordable housing. Prior to living in New York, Wendy worked in Taiwan as a trade analyst and conducted social innovation research in Asia. Wendy started her career in Houston working for natural gas companies as a business analyst. She graduated from Yale School of Management with an MBA and University of Toronto with a degree in Economics and Accounting. Wendy is a CFA charter holder and is the Vice Chair of Sustainable Investing Committee at CFA Society of New York.