STATE OF THE SOCIETY
A 2021 year-in-review at CFA Society New York, and a look ahead at 2022
2021 marked CFA Society New York's first full-fiscal-year of the COVID-19 era – a fact unthinkable at the time we wrote our 2020 State of the Society letter. More importantly, however, is the fortitude and resiliency our community has demonstrated since.
No matter the challenge, and despite what has often felt like an air of perpetual uncertainty, our staff and volunteer leaders have exhibited tireless dedication, ceaselessly proving up to the task. Their hard work and agility have allowed the Society to evolve operationally and persist in our mission to produce world-class content throughout the year. We are thrilled to have been able to proceed undeterred in our pursuit of facilitating the connection, education, and opportunities of members, and proudly continue to build upon the notable success of the transition to virtual-event programming which began over a year ago.
2021-22 MEMBERSHIP, SOCIETY OVERVIEW
We entered the new membership year with a successful 2021-22 Membership Renewal Campaign that produced a retention rate of 88.8% – up from 84.4% the prior membership year.
We remain a fiscally healthy organization, having exceeded our bottom-line expectations for fiscal year 2021 and maintaining strong reserves. These foundations are critical to future organizational success as we embark on implementation of a new three-year strategic plan for the Society. Input from you—our members—and an actively engaged Board grants us with the ability to innovate and invest in programs that will foster the value the charter, support both present and future CFA candidates, and facilitate your professional success through learning opportunities and meaningful connections across the financial investment community.
2021 EVENTS
As the circumstances dictated, CFA Society New York maintained a largely all-virtual operation over the course of 2021. Most prominently, this included a primarily and exclusively virtual-event programming schedule.
The extent to which a largely virtual world limits our ability to offer face-to-face networking opportunities has been difficult. There's no substitute. And as a membership society, we acknowledge that there's a certain counterintuition to such a reality and share your disappointment.
But virtual-event hosting has given rise to some objectively positive outcomes as well – engendering greater flexibility which spelled a greater ability to convene speakers across an exceptionally expansive, diverse range of society programming.
In 2020, our last in-person event took place on February 27. Our first virtual-only event took place April 2 that year, following execution of an efficient, near-seamless transition to an all-remote, all-digital world – an effort in which we take great pride. We produced 123 events in 2021, representative of a 24% increase YOY compared to 2020.
This year, we leveraged the valuable lessons provided by our experiences in 2020—and the vital feedback of our membership community—and increased our event-registration total by 12% in 2021.
There were other encouraging signs as well.
On October 28, CFA NY made and celebrated its long-awaited return to face-to-face networking in fitting fashion – right back at the Mandarin Oriental New York for the Society's first Annual Dinner conference since 2019. It was as successful as it was refreshing. With great excitement, we followed that up by hosting our first pandemic-era event back in the CFA Society New York headquarters on December 8 with the Asset Owner Series' 6th Annual Insurance CIO Roundtable.
GLOBAL PRESENCE
While we all relish the opportunity to revert to a world of regular face-to-face interface, the virtual environment fostered efforts toward scaling the Society's reach and capabilities through technology and facilitated a strategic furtherance of our global presence and footprint. We accumulated 13,415 live-streaming views across CFA Society New York's 2021 programming, comprising an audience that spanned more than 90 countries.
The creation of 161 video portals underpinned attainment of these benchmarks, each customized for CFA societies across the globe while being managed, maintained, and updated regularly. In FY21, the portal offerings included access to livestreamed and archived recordings of 35 AOS Virtual Keynotes and a range of other diverse content offers – curated clips and full-event recordings alike. We also bolstered our global standing as CFA Institute's preeminent local society by partnering with sister societies from around the world to produce even more content for the financial investment community. Similar global efforts are planned for FY22, including event-organization endeavors with societies based in Latin America, Africa, and Asia.
Capital markets are global, and we believe it is imperative that—as standard bearers of the CFA Institute ecosystem, and a leading forum for the investment community since 1937—we provide a global perspective.
2022 OUTLOOK
We remain as optimistic as ever about the future of CFA Society New York. With full acknowledgement of present-day's "new normal"—and while recognizing there's a chance the world may never look or operate quite the way it did pre-pandemic—our community, and our dedication to it, remains the same.
Even as the industry shifts and evolves, and new sectors and technologies emerge, we believe that our role is largely immutable. Likewise, even as the market evolves more rapidly than ever, for financial investment professionals, the interest and necessity of honing existing skills, developing new skills, and networking with like-minded professionals, will never wane.
CFA NY is resolute in its dedication to honoring its mission across these areas, and accordingly we continue to invest in the people and resources who will help us to execute on that mission.
On March 1, 2022, after an extensive search process that brought an amazingly diverse slate of candidates to the table, Arun Manansingh joined the Society as our new Executive Director. The Board reached a consensus view that Arun's experience partnering with Boards of Directors, managing staff teams and overseeing effective operations is the right choice to lead our Society to its next stage of growth.
That growth includes expanding focus on professional learning and career development, two prominent focal points of the Society's new strategic plan. These underscore our commitment to sustaining the highest standards in terms of member experience, opportunity, and value.
We will continue to develop new virtual-content offerings, and eagerly seek to resume a regular presentation of in-person events—responsibly—over the course of the new fiscal year. Since day one of the pandemic, our ability to do so has, and will continue to be, dictated by our close monitoring of evolving circumstances, and all such decisions made with considerations related to the health and safety of our staff, members, and community at the forefront.
We look forward to carrying our momentum and sustained success through FY22 and are prepared to leverage our historical foundation and global positioning as we play our part in leading the industry into the future through innovation, new perspectives, and a fresh outlook.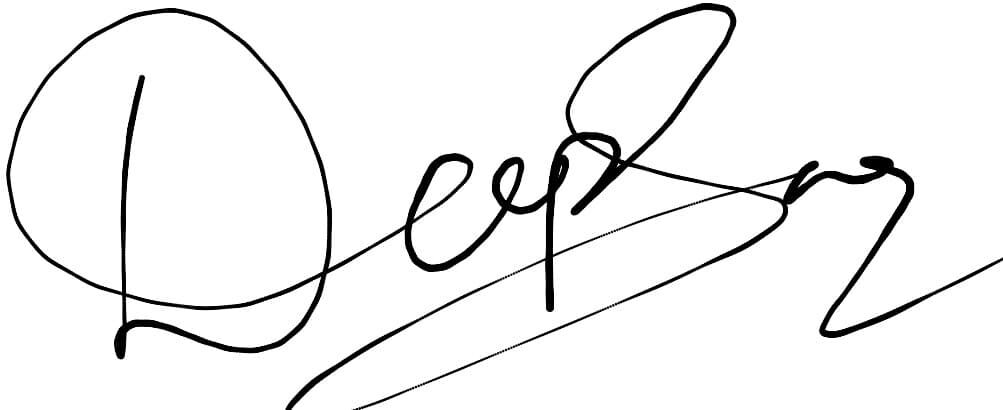 Deepika Sharma, CFA
Chair of the Board of Directors
CFA Society New York

Thomas Brigandi, CFA
Vice Chair of the Board of Directors
CFA Society New York