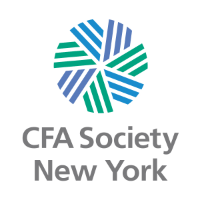 AI and the Data Revolution Series
The mission of the FinTech Leadership Group is to provide information and insight to keep members abreast of innovation and technology that will impact their business. Fintech is the technology that is driving the transformation of the financial services industry. From digital advice and blockchain to alternative data and artificial intelligence, the group's goal to ensure CFANY members have a forward looking perspective.
This group will:
Develop programs and other initiatives to keep CFANY members informed of cutting edge Fintech innovation relevant to their profession and the financial services industry.
Collaborate with other CFANY leaderships groups, the CFAI and other stakeholders to address Fintech related issues impactful to members of the investment community.
Facilitate discussion and thought leadership within the committee and by engaging with leaders in the greater FinTech ecosystem.
Additional details coming soon.
Carole K. Crawford, CFA (fincap360)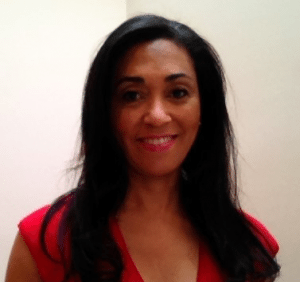 Carole K. Crawford, CFA
, is founder and Managing Partner of fincap360, where she develops bespoke solutions for entrepreneurial NextGen family offices, private venture capital funds and emerging firms, focused on leveraging innovation to grow capital. Carole is actively involved in the FinTech ecosystem, in and outside the U.S. Prior to fincap360 she built a successful wealth management practice at Morgan Stanley, in addition to leading branch wide business development for alternative investments and SMAs for two of the largest offices of the firm. Earlier in her career Carole was a CFO for venture capital backed tech companies. Through the years she has counseled the White House, Congress and other political leaders on issues related to financial services and entrepreneurship, called on by both sides of the aisle. She holds a Bachelor of Arts degree in Economics from the University of Michigan and completed the Certified Investment Management Analysts program at the Wharton School Aresty Institute of Executive Education. She is a CFA charterholder and chairs CFA NY's Fintech Leadership Group.
David Evans, CFA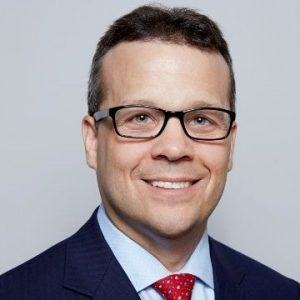 David A. Evans, CFA
, is founder of DEFT Capital Advisors, LLC, where he provides strategic and capital structure advisory services to fintech startups as well as established, multi-national companies. Previously, David was in the Corporate & Investment Banking division at Mizuho, where he founded and led the Corporate Finance Advisory group and then headed the Industrial & Diversified Industries coverage group. Earlier in his career David ran a small business and prior to that covered Aerospace, Defense & Transportation in the Investment Banking Division at Barclays Capital in New York. He holds a Bachelor of Science in Political Science from the United States Naval Academy, a Master of Science in Information Systems from Strayer University and a Master of Business Administration from the Ohio State University Fisher College of Business. David is a CFA charterholder, a vice-chair of CFA New York's Fintech Thought Leadership Group and an active member of the CFA New York's Veteran's Roundtable.
Claire Lecarpentier, CFA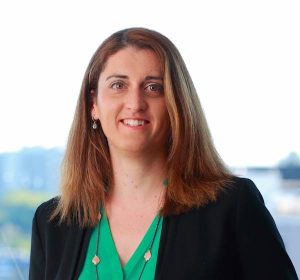 Claire
is an investing professional, in the Strategic Investment group at JPMorgan. She focuses on deal sourcing and execution with firms that can create a competitive advantage for JPMorgan. Most of her time is spent with B2B Tech early stage companies, specially covering, among other topics Cloud Infrastructure, Data Analytics & Communication services. She is particularly interested in companies using Artificial Intelligence to address everyday pain points. Originally from France, Claire holds a Master of Science from Ecole Centrale Paris and, prior to her role at JPMorgan, was a consultant at Bain & Company. She moved to the US a few years ago and graduated from her Wharton MBA with a double major in Finance & Statistics. In her spare time, Claire enjoys learning about entrepreneurs stories, travelling, hiking and playing tennis.
Peter Seremetis, CFA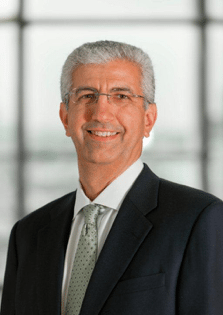 Peter Seremetis
is Client Managing Director for Xerox's largest Financial Services clients and is responsible for managing Xerox's global relationship with the banks. In this role he is responsible for aligning Xerox's resources to deliver a world class customer experience that includes service delivery, business development, billing and rapid issue resolution. Peter joined Xerox in February 2012  as Managing Principal,  Business Development for the Financial Services Sector where he developed strategic alliances and led the development of innovation initiatives focused on the Financial Services industry. Prior to joining Xerox, Peter was the Chief Operating Officer of Lloyd's America and was responsible for the day to day management of the US operations of the Lloyd's of London insurance market. In this role he led the transition from multiple regional businesses  to a single national business model resulting in a 40% reduction in supplier costs and increases in customer satisfaction. Mr. Seremetis held several positions at Reuters including CIO for Reuters America where he was accountable for IT services for 5,500 staff across North and South America. For several years Peter held key strategy roles including Global Head of Next Generation Products and Customer Migration that helped to drive Reuters transformation by streamlining the product line and developing the new product standards and capabilities. Peter has focused on financial technology throughout his career, initially as a developer on asset and liability systems at a global bank and developing fixed income quantitative research trading systems at a major brokerage firm. Mr. Seremetis led development at a software consulting company that was responsible for the initial development of Reuters fixed income product offering. Peter is a CFA Charterholder and member of CFANY. He received a BS from Boston University with concentrations in Finance and Management Information Systems.
| Program Date | Title |
| --- | --- |
| June 20, 2018 | Alternative Data |
| October 4, 2018 | Quantamental Investing |
| October 15, 2018 | AI and the Data Revolution Summit |
| TBD | Artificial Intelligence |
Additional details TBA
| Program Date | Title |
| --- | --- |
| June 20, 2018 | Alternative Data |
| October 4, 2018 | Quantamental Investing |
| October 15, 2018 | AI and the Data Revolution Summit |
| TBD | Artificial Intelligence |
Additional details TBA