THOMAS BRIGANDI, CFA
Lead Analyst; Global Project and Infrastructure Finance Group
Credit Rating Agency
Member Since:
2011
Society Involvement:
Board of Directors; Asset Owner Series Founder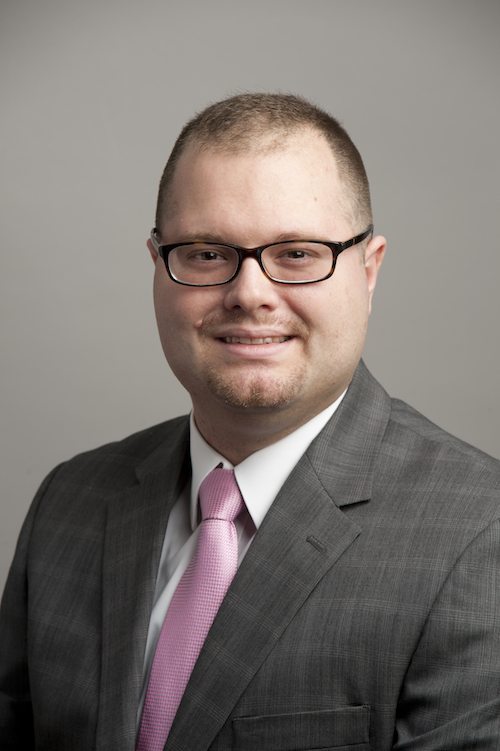 Volunteer of the Year Award
Benjamin Graham Distinguished Service
Young Investment Professionals Award
Asset Owner Series™ Award
CFA Institute Inaugural Global Outstanding Young Leader
Benjamin Graham Distinguished Service
Young Investment Professionals
CFA Institute Inaugural Global Outstanding Young Leader
Tom Brigandi, CFA, has been a member of CFA Society New York since 2011 and currently serves on the CFANY Board of Directors. He is the founder of CFANY's Asset Owner Series, Emerging and Frontier Market Series, Investment Employment Outlook and Professional Development Series, Putting Beneficiaries First Series, and Global Infrastructure Conference Series. Shortly after joining CFANY, Brigandi says he began his volunteering with a "focus on building CFANY's membership community through world-class and objective content, in addition to robust volunteer engagement." Brigandi was named the CFA Institute Inaugural Global Outstanding Young Leader in 2017, in addition to CFANY's Benjamin Graham Distinguished Service Award recipient in 2016, Volunteer of the Year Award recipient in 2015 and 2017, and he also received the Society's Young Investment Professional Award in 2013.
In their words—Brigandi on Asset Owner Series:
The Society quickly realized it was an attractive content-offering for non-asset owner as well given it is the only way for sell-side and buy-side members to access asset owner thought leadership without paying thousands of dollars to attend asset owner focused conference/publication company events.
When asked what led Brigandi to found CFANY's Asset Owner Series, he referenced his relationships with many senior level asset owners around the world from sovereign wealth funds, insurance companies, single family offices, multifamily offices, endowments, foundations, private banks, national pensions, central banks, multilateral development banks, corporate pensions, institutional investment consultants, public pensions and union pensions. According to Brigandi, prior to the founding of AOS, several asset owners informed him of their desire for the Society to focus some of its programming on the perspectives of their C-level asset owner peers. The Asset Owner Series was created to address the request of asset owners for a neutral and objective forum that made it possible to interact amongst their peers in a setting that is motivated solely by thought leadership. The series grew rapidly, and the interest was unmistakable, as many of the 27 Asset Owner Series events to date have sold out. Collectively these events have featured C-Level asset owners and investment consultants who directly oversee many tens of trillions of dollars of assets.
In their words:
With Asset Owner Series, the Society has democratized asset owner thought leadership, which was previously restricted to other asset owners and buy/sell-side sponsors, to CFANY members.