About This Group
The mission of the Alternative Investments Group is to provide a forum for the discussion and analysis of nontraditional investment approaches, including all forms of hedge funds, funds of funds, private equity, venture capital, private credit, commodities, structured products, real estate, and other alternative investments.
Join Group
Join the 
CFANY ALTERNATIVE INVESTMENTS THOUGHT LEADERSHIP GROUP
 on LinkedIn.
NOTE:
Group discussion forums are for the sole purpose of facilitating communication among members. Please do not use them to promote your own products, services, or business including publications, websites, and blogs. The views expressed by the members of the LinkedIn Groups do not necessarily represent or reflect the views of CFANY.
Mark Sullivan, CFA (Stonehaven LLC)

Mark Sullivan, CFA,
is a Managing Director and Partner at Stonehaven, LLC. Mr. Sullivan works closely with Stonehaven's CEO to spearhead origination and ongoing management of mandates while also playing a senior management role. Prior to Stonehaven, Mr. Sullivan was the Director of US Sales Management at Man Investments Inc. where he coordinated product operations and development and managed related workflow across stakeholders including investment management, marketing, third party investors, service providers, legal, compliance, operations, reporting and management. Mr. Sullivan came to Man Investments Inc. following the acquisition of Ore Hill Partners LLC in May 2011, where Mr. Sullivan was a Partner and served as the firm's CFO and COO for over 8 years. Mr. Sullivan built and managed all non-investment functions for the multi product alternative asset management firm and was integral in helping grow the firm from $70 million & 7 employees to $3 billion AUM & 45 employees. Prior to Ore Hill Partners LLC, Mr. Sullivan worked for Credit Suisse First Boston / Donaldson, Lufkin & Jenrette within their Private Client Services division from 2000 to 2003. Mr. Sullivan also worked with Morgan Stanley Dean Witter in their Private Wealth Management division from 1998 to 2000. Mr. Sullivan earned an M.B.A. from the Leonard Stern School of Business at NYU with a concentration in Finance and a B.A. in Economics from Boston College. Mr. Sullivan is a CFA charter holder and member of the CFA Institute and the CFA Society New York (CFANY). Currently, Mr. Sullivan holds the Series 3, 7, 24, and 63 registrations with FINRA. Mr. Sullivan lives in Larchmont, NY with his wife, son and two daughters.
Christopher Cutler, CFA (Manager Analysis Services, LLC)
Chris Cutler, CFA, is founder of Manager Analysis Services, a hedge fund consultant for institutions, funds-of-funds and high-net-worth individuals.  Since launching in 2003, MAS has reviewed more than 1,500 hedge fund managers representing every strategy in the asset class.  In addition to hedge funds, Cutler has analyzed traditional equity, fixed income and private equity managers as well as individual private equity and venture capital investments. Prior to founding MAS, he worked for Deutsche Bank from 1994 to 2003, cofounding a specialized fixed income derivatives product, marketing over-the-counter interest rate derivatives and developing structured financial products.  From 1988 to 1994, he worked as an emerging markets economist and bank regulator for the Federal Reserve Bank of New York. Cutler earned his MBA in finance from the New York University Stern School of Business and BA in economics from the University of Chicago, where he was a member of Beta Gamma Sigma.  As chair of the New York Society of Securities Analysts Alternative Investment Committee from 2005 to 2007, he created the Alternative Analysts' Forums.
Anna Sembos, PhD, CFA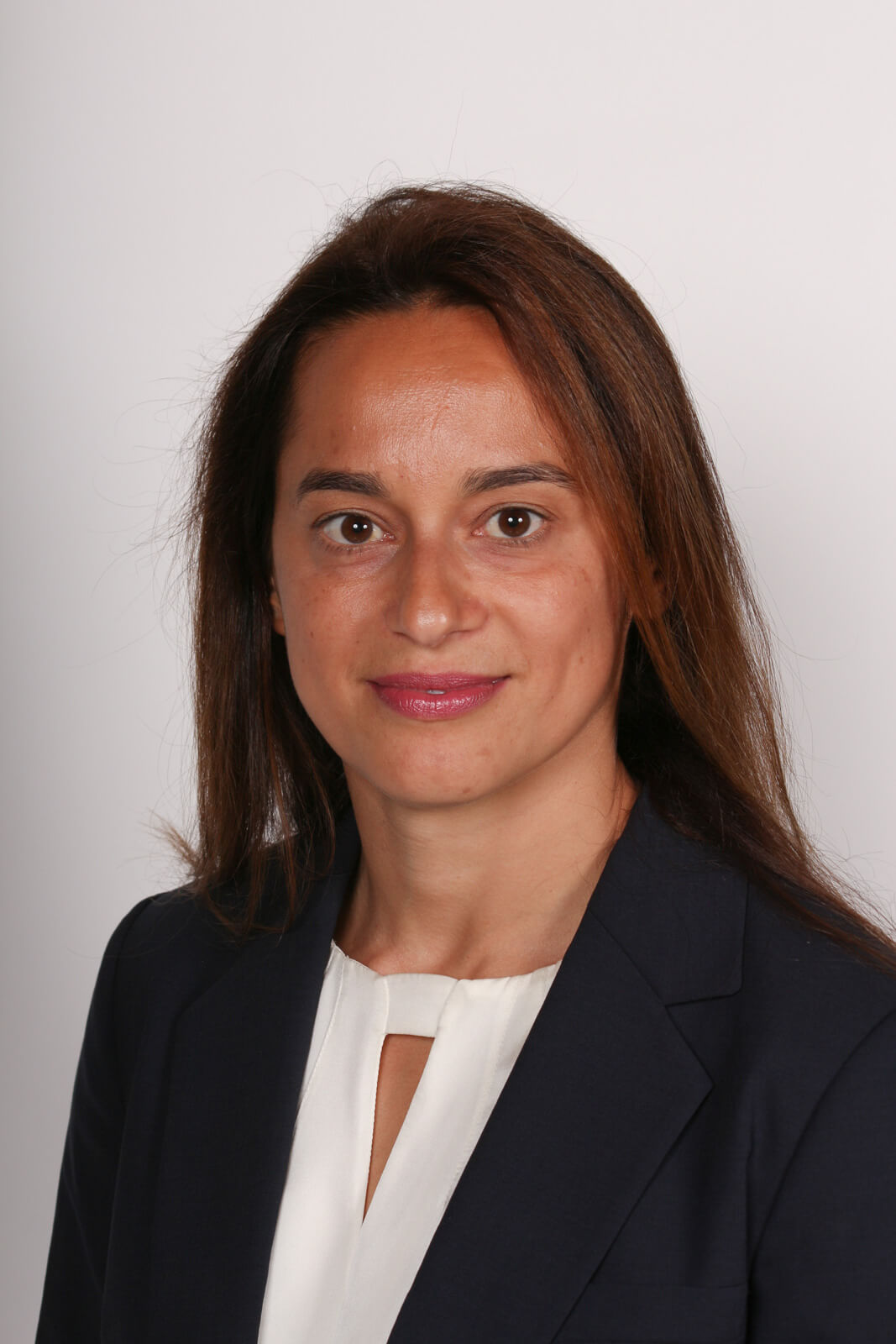 Anna is a financial services executive with over 18 years of experience, encompassing strategy, M&A and corporate advisory, credit analysis and credit risk / portfolio management. Recognized as a credit expert with experience managing a multi-billion portfolio of leveraged and investment grade credit facilities as well as hedging positions.
Skilled at articulating business strategy, identifying business issues and structuring solutions, Anna is currently a Senior Consultant at CIFC Asset Management, a leading credit manager specializing in corporate and structured credit strategies with over $22bn in assets under management (as of March 2019).
Prior to her current role, Anna spent 17 years at Credit Suisse and held numerous leadership positions, including Head of Strategy, Chief of Staff and Americas Chief Operating Officer of Global Credit Products in the firm's Global Markets business. Before that, Anna spent 10 years in the Portfolio Management Group (part of the Corporate Bank) of Credit Suisse and served as Director of Research, Deputy Portfolio Manager for EMEA and Portfolio Manager for Global Emerging Markets. She started her career as an investment banking analyst in Mergers & Acquisitions and the Financial Institutions Group.
Anna earned her PhD in Management Studies / Finance and her Master of Advance Study in Mathematics from the University of Cambridge, U.K., after receiving her B.Sc. in Mathematics and Computer Science from Imperial College London, U.K. She is a CFA charterholder and member of CFA Institute, the CFA Society New York (CFANY) and the Hellenic American Association for Professionals in Finance, where she previously served on the Board of Directors. Anna is committed to promoting business ethics, social responsibility and corporate governance. She is passionate about achieving diversity & inclusion in the workplace and is currently Pod Leader at Declare, mentoring professional women and helping them navigate their careers.
Stephan Connelly, CFA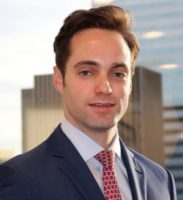 Stephan Connelly is a Director at Star Mountain and is involved in all aspects of the firm's investment and portfolio management activities in addition to business development and investor relations efforts.
Prior to joining Star Mountain, Mr. Connelly was a Senior Associate on the investment team with Newbury Partners, a private equity firm specializing in acquiring buyout, venture capital, special situations, mezzanine and fund-of-funds limited partnership interests in the secondary market. During his time with Newbury, he worked on deal teams which invested over $300 mm in aggregate across various funds, strategies, industries, and geographies. Transactions involved fund restructurings as well as individual or portfolios of limited partnership interests within funds focused on North America, Europe, and Asia. In addition, he worked on co-investments alongside independent and funded sponsors focused on growth companies within the lower middle-market in North America and Europe. Prior to Newbury, Mr. Connelly was an Associate in the Financial Instruments, Structured Products, and Real Estate Group ("FSR") at PricewaterhouseCoopers where he provided services to clients focused on student loans, RMBS/CMBS, auto loans, credit card receivables, and commercial loans and bonds. In addition, previously Mr. Connelly interned with LBC Credit Partners where he assisted in the diligence of potential credit investments within middle-market companies.
Mr. Connelly graduated with a Masters of Accountancy from Villanova University and a BS in Finance from The McDonough School of Business at Georgetown University. Mr. Connelly is a member of the CFA Society of New York and is a Chartered Financial Analyst charterholder.
Jonathan Dong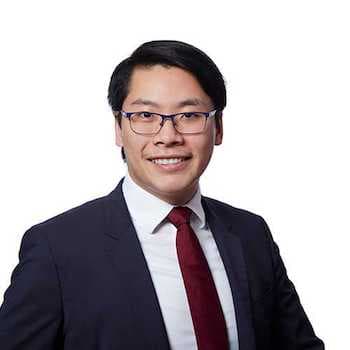 Jonathan Dong is an Associate Research Analyst at Lord Abbett. He is responsible for analyzing and recommending corporate bonds and loans issued by U.S. regulated utilities and merchant power producers. He has prior experience covering the mining sector on the $1 billion Lord Abbett International Equity Dividend Fund.
Dong holds a Bachelor's degree in Finance and Accounting from The Wharton School of Business at the University of Pennsylvania. He volunteers as a mentor for Sponsors for Educational Opportunities (SEO) since 2018. He contributes to the Bulls and Bears Hedge Fund Investment Society at the Penn Club of New York. He is a member of the CFA Society New York where he is currently the vice-chair of the Alternative Investments Group.
David Motsonelidze, CFA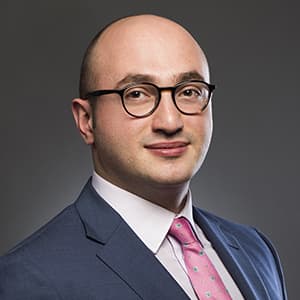 David Motsonelidze, CFA, is a Director of Macro Strategy at Stifel. In this role, he leads a coordinated effort in the area of macroeconomic analysis for Stifel CIO Office. He conducts deep research and quantitative analysis across most investment activities for the team and is a member of the Investment Committee. His responsibilities also include leading a collaborative team approach in the production of the AM SitRep, Weekly SitRep, Research Brief, and Favorite 15 publications.
Mr. Motsonelidze joined Stifel as part of its 2015 acquisition of Barclays Wealth and Investment Management, Americas, where he was an Investment Strategy Analyst. Prior to Barclays, Mr. Motsonelidze was an Equity Analyst at Bloomberg, covering global equities. In this role, he conducted industry research and built and maintained financial models to gauge companies' operating and financial performance.
Mr. Motsonelidze earned an MBA from Columbia Business School (completed while working full-time) as well as an MSc in Finance from Manchester Business School in the U.K. (graduated at the age of 20) and a BA in Finance from International Black Sea University in the country of Georgia. He was awarded a George Soros Foundation scholarship to attend the American Institute on Political and Economic Systems in the Czech Republic (AIPES 2007) and is an alumnus of the Future Leaders Exchange Program (FLEX 2004) funded by the U.S. State Department.
Mr. Motsonelidze holds Series 7 and 63 licenses. He is a Chartered Financial Analyst® (CFA®) charterholder and a member of the CFA Society of New York, the CFA Institute, the Economic Club of New York, the Adam Smith Society, and the New York Association for Business Economics. He is currently a Vice Chair of the Membership and Alternatives Committees at the CFA Society of New York.
Patrick Nessenthaler, CFA, CAIA, MAI, CRE
Patrick Nessenthaler, CFA, CAIA, MAI, CRE is a real estate investment strategist and business developer with more than 16 years in the commercial real estate industry sourcing, negotiating, and executing over $4BN in complex debt and equity transactions in a wide variety of asset classes. Patrick began his career in a valuation & consulting role at Integra Realty Resources conducting valuations, market studies and feasibility studies on a diversity of commercial property types including retail, industrial, office, and multifamily. He has also provided counseling services on niche and esoteric asset classes, with a primary focus on seniors housing and other healthcare-related real estate.
After completing his real estate graduate studies at the Baker Program in Real Estate at Cornell University, Patrick joined The Ackman-Ziff Real Estate Group, LLC in 2012. During his tenure at the firm, he was responsible for all aspects of the underwriting process, structuring, and placement of debt, mezzanine, and joint venture and Co-GP equity opportunities for a broad range of commercial real estate assets. He also originated on an exclusive basis over $700MM in debt and equity capital mandates for healthcare real estate transactions. He was also part of the deal-team that won the Real Estate Board of New York's "Most Ingenious Deal of the Year" award for the construction financing of EmblemHealth's medical office building in East New York, NY. After his time at Ackman-Ziff, he served as Vice President at MUFG and was selected as sixth out of 13,000 professionals at MUFG Americas to manage real estate transactions significantly impacted by the COVID-19 pandemic and require a recapitalization. Prior to founding Ness & Associates, Mr. Nessenthaler was Vice President of Finance & Head of Real Estate Capital Markets at Keystone Group, an emerging owner/operator in Indianapolis, IN.
Mr. Nessenthaler has been a distinguished speaker in a variety of real estate ecosystems, speaking to owner/operators, real estate clubs, professional fraternities, CFA Society New York events as well as being a lecturer at several Tier 1 universities. He currently serves as Vice Chair of the Alternative Investments Group at CFANY and has been organizing their signature Real Estate Outlook events since 2017. He is also an Adjunct Professor at the University of Louisville and Rutgers University teaching Real Estate Finance & Investments, Real Estate & Alternative Investments, and Real Estate Investments to undergraduate business and MBA students. Patrick also serves as an Advisory Board Member at the Kelley School of Business' Center for Real Estate Studies and does applied research at Rutgers University's Center for Real Estate.
Mr. Nessenthaler holds a Bachelor's Degree in Real Estate Finance from the University of North Texas, a Master's Degree in International Real Estate Finance, a Master's Degree in Healthcare Leadership, and a Master's in Business Administration from Cornell University. Patrick is also a CFA Charterholder, CAIA Charterholder, Member of the Appraisal Institute ("MAI"), and a Counselor of Real Estate ("CRE").
Michael Ball , CFA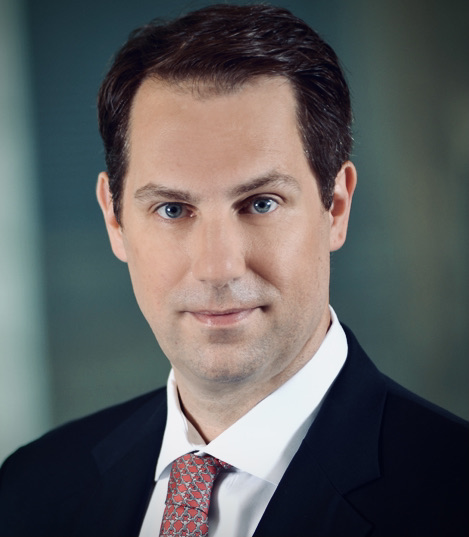 Michael Ball, CFA is a leader in alternative investments, having spent 15+ years originating, structuring, and syndicating over $25 billion in domestic and international corporate and asset-level real estate, infrastructure, leveraged and investment grade credits. He previously worked at top global financial firms including Mirae, Société Générale, and Scotiabank.
Michael earned his MBA in Analytic Finance & Economics from The University of Chicago Booth School of Business and his Bachelor of Commerce from McGill University in Montreal, Canada. He is also a CFA Charterholder.
Grace Albers, CFA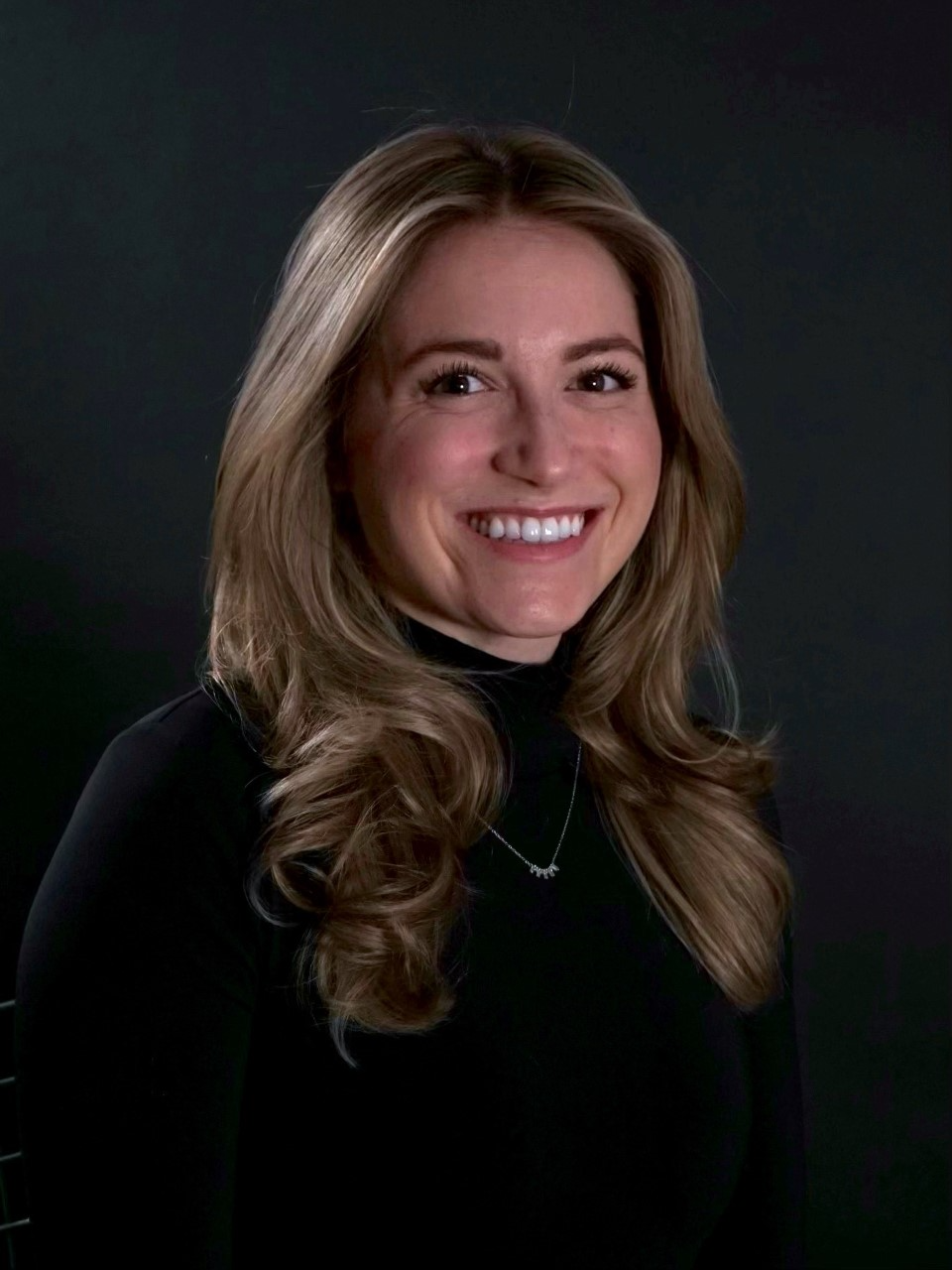 Grace Albers is an Investment Products Manager at Yieldstreet covering a number of alternative investments including structured products, specialty finance, and private equity, among others. Prior to joining Yieldstreet, she worked as an Investment Specialist at J.P. Morgan Asset Management covering Multi-Asset investment strategies. Grace graduated Cum Laude from The Ohio State University with a Bachelor of Science in Finance and a minor in Mandarin Chinese. In her free time, Grace enjoys rollerblading, philosophy, learning languages and advocating for animal rights. She also volunteers with the Collaborative WIM Global Alliance advocating for diversity in the investment management profession. Grace has her Series 6, 63, and 7 licenses, and is a CFA Charterholder.